"Where's Niko?" Contest Rules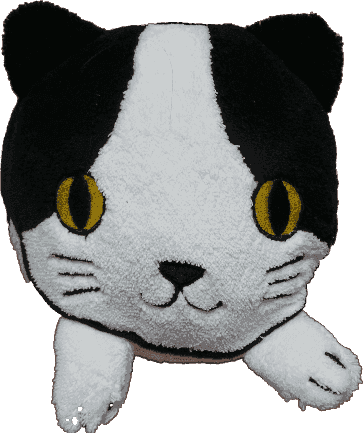 "Where's Niko?" is a contest held by Japanoblog. The contest is to find the geographic location or specific location of Japanoblog's mascot: Niko.
Niko, named after the late feline, will be traveling with us around Japan, and in order to add some more fun to our trips, we'll put Niko in different locations - both famous and non-famous - and share our fun with our fans!
Niko will be placed in different locations and we'll have a contest for our fans to participate in.
The contest will come in 2 forms:
Name The Location
Reply with the specific location of the photo taken
(most likely a famous landmark)
Find Niko
Reply with Niko's hidden location
(most likely not a famous landmark)
These contests will run on Japanoblog's social media platforms (Facebook, Twitter, Instagram, etc). To enter the contest, you must reply via the social media platform of your choice with the correct answer within the timeframe alloted (in most cases, 24 hours from the original post). All times will be referenced in the Japanese timezone (UTC+9). After the timeframe is up, a random winner - who submits the correct answer - will be selected, giving everyone an equal chance to enter.
To claim your prize: If your submission is chosen, it will be announced in the unveil video, which will be posted shortly after the timeframe ends. Send us an email at [email protected] with your name and address, and we will send you the prize speficied in the video. All we ask is that if the specific prize is unknown, you take a photo of yourself with your prize and share it with us.
Disclaimer:
No purchase necessary. Purchase does not guarantee increase chance of winning (
Patreon
contests will be held seperately from public contests). You must be at least 13 or order to enter our contest (or the minimum specified age based on the social media platform used). Contest is valid during specified timeframe. Contest is void where prohibited. Japanoblog will cover all shipping expenses to ship prize to winner, but will not cover any additional costs incurred. If you have questions, please
email us
.