Halloween in Japan!
Published on December 28 2016
(Yes, this post is in December. We had a lot of footage, and it took a while to go through it all with our day jobs.)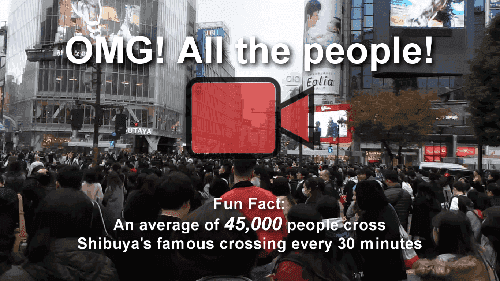 We spent Halloween (or at least, October 29th) in Japan. Specifically, Shibuya, which is the home to the
home to the famous Shibuya Crossing
, where
45,000 people cross every 30 minutes
. (
See our (mini) visit to Tokyo for more Shibuya facts
)
Shibuya?
What does that mean? Well,
Shibuya
is a famous place for Japan's Halloween festivities, as
these
articles
can
can
attest to
. Since this was our first time (to Shibuya, and to Japan Halloween), we didn't really know what to expect.
How is it different than America?
Halloween in Japan is a bit different than in America. In America, Halloween is usually for the kiddies to get candy. In Japan, the (teens and) adults usually do the dressing up to party, and in style. All of Shibuya was in on the celebration, with many stores offering Halloween sales, TV production crews interviewing on the streets, and even some professional cosplayers were in on the deal. The best part: it was just overall fun - no scary themes, like spiders or strobe lights; just good ol' fun with friends in costume.
Vampires, Sexy Cats, and Superheroes!
And we couldn't go to
Halloween in Japan
without costumes. What we did we go as?
Keat went as Applejack
while
I went as the Tenth Doctor (from Doctor Who)
. We also had our friend, Ashley, there who went as a Sexy Pumpkin....yeah.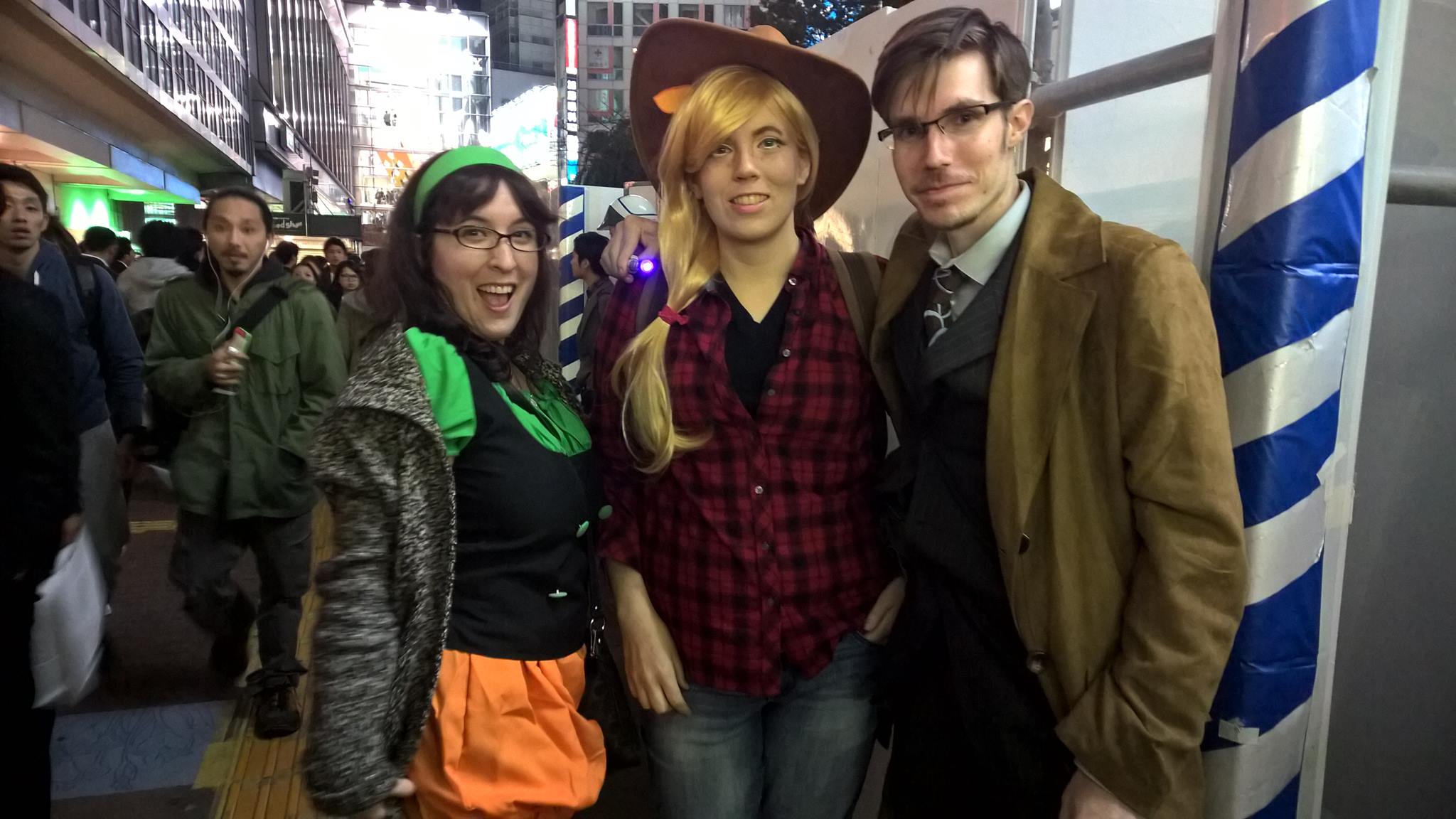 What did we see?
So, here's what we found (in order of the video):
Shibuya has a lot of people, and Halloween probably tripled that amount!
Lots of police, ready to control the crowds
A dancing man in a Kimono (and a Spiderman) in bunny ears, with glowsticks, dancing (don't ask)
Lots of Disney Princesses
Zombies
Loli girls
Witches (wizards come later)
Lots of Mario's and Luigi's
Pokemon (and Ash Ketchum's)
News teams (not Halloween costumes)
Navigating the streets (and not knowing where we were going) was a nightmare
DragonBall characters
Naruto characters
(Surprisingly, no Bleach or SAO characters)
Street Fighters characters
A TON OF WALDOS!
Maids
Faux cops
Ghostbusters
BB-8
Devils and Angels
Personified Convenience stores
Marvel characters (like Iron Man and Thor)
Stitch
Magical Mickey's
Tuxedo Mask(s)
Personalifed Pokestops (yes, we're serious)
Eggplants and Bowling Pins
Nemo's
Yoshi's
Kim Jong-un (whic made us really worried, but it was fun, and he spoke English!)
Random dinosaurs (including...)
Team Rocket!
Random chickens
(HP) Wizards
...and a whole lot more that we couldn't identify
And that was just what we could see on October 29th. We can't magine what the 30th, or the 31st, looked like.
Whew, that was a lot!
After getting our feel of Halloween, we decided to catch one of the last trains (which were packed) to Shinjuku for some peace and quiet (and Karaoke - it was our first time in Japan to do Karaoke). We spent the rest of the night at Karaoke, got some breakfast, rode back to Ashley's apartment for our stuff, and rode home, to recover before Monday. (I sang, while Keat recovered from a headache)
Would we go back? Most likely, since we now know what to expect.